Slade MA/MFA degree show
Untitled, sculptural installation
June 2022.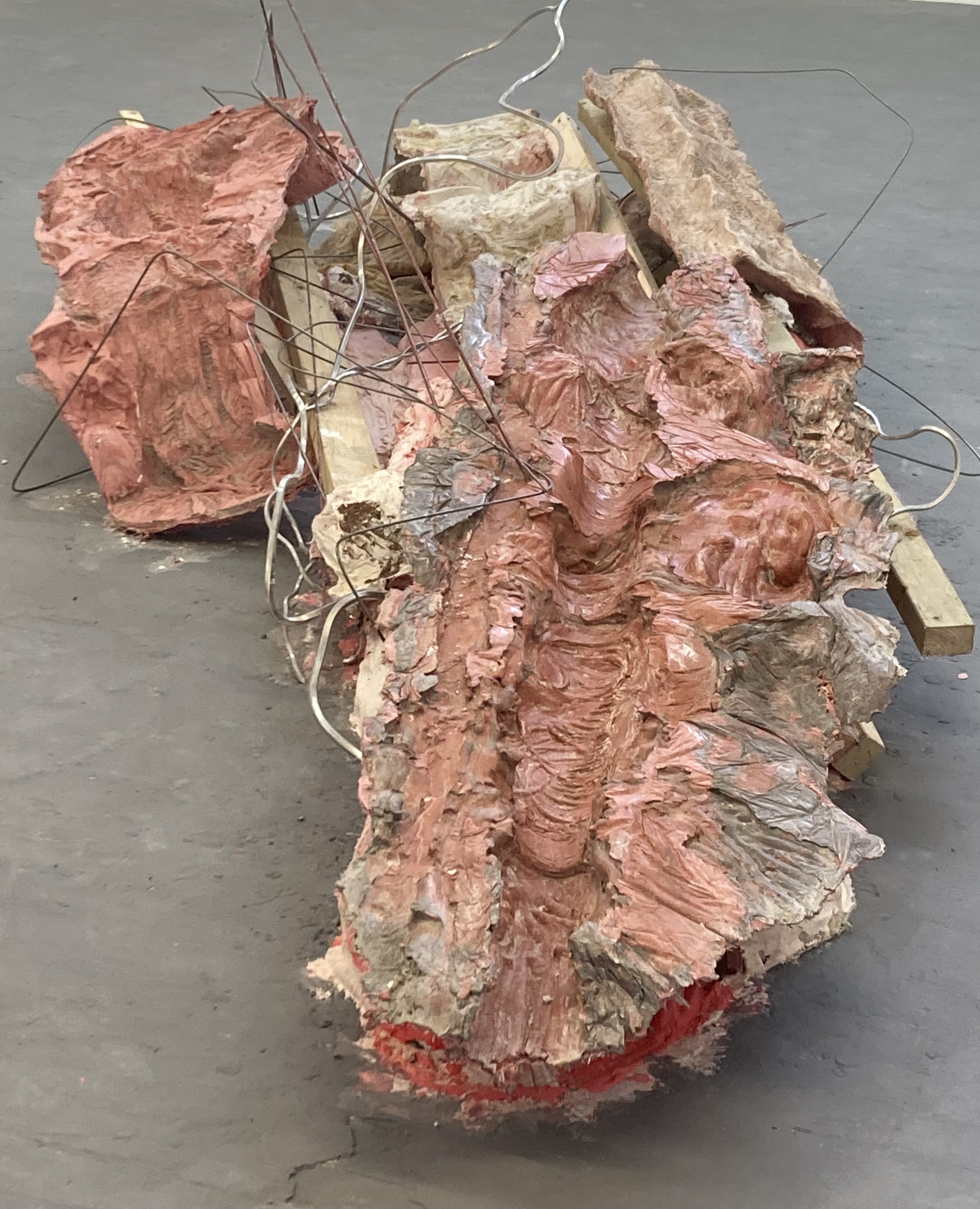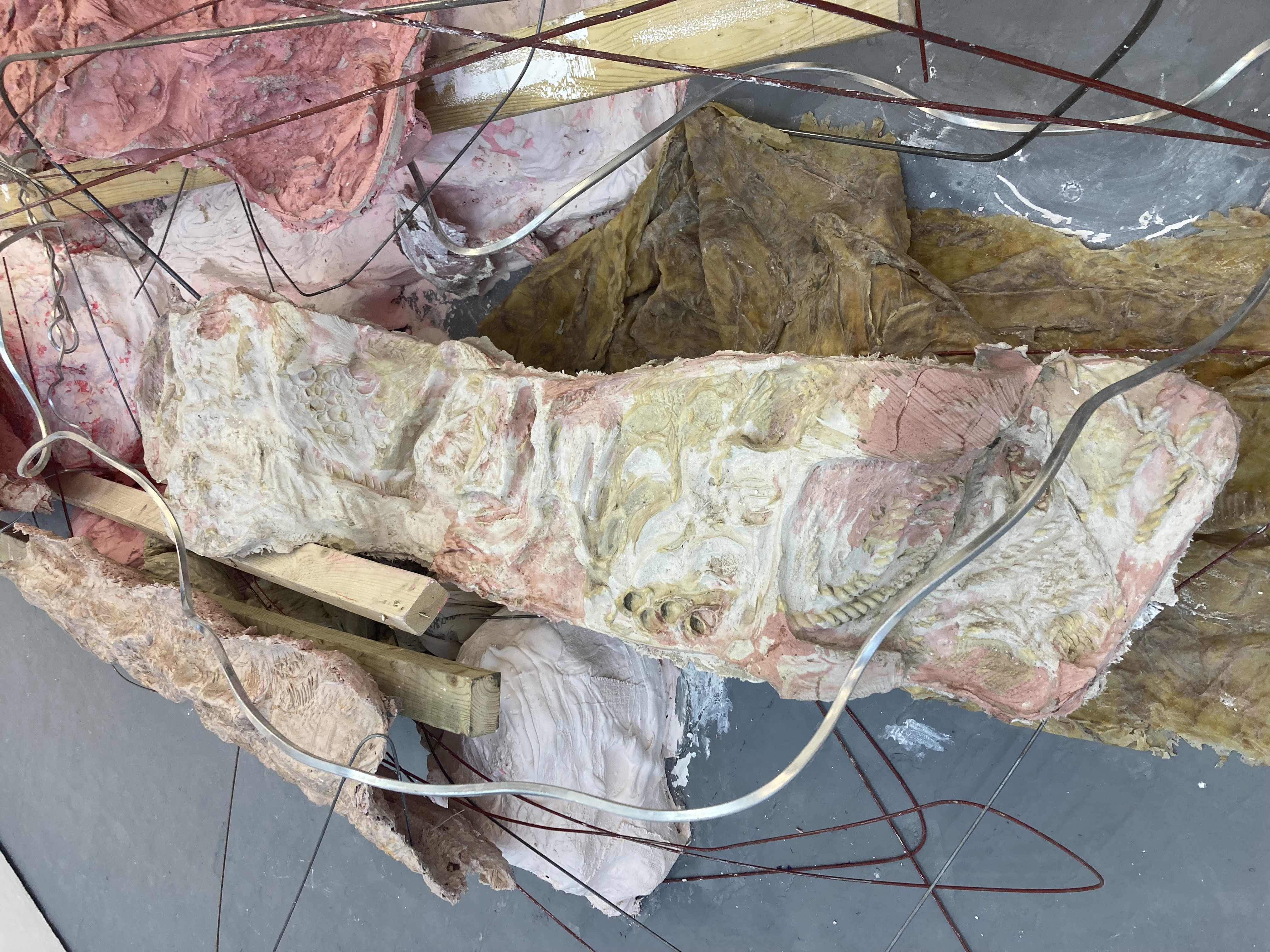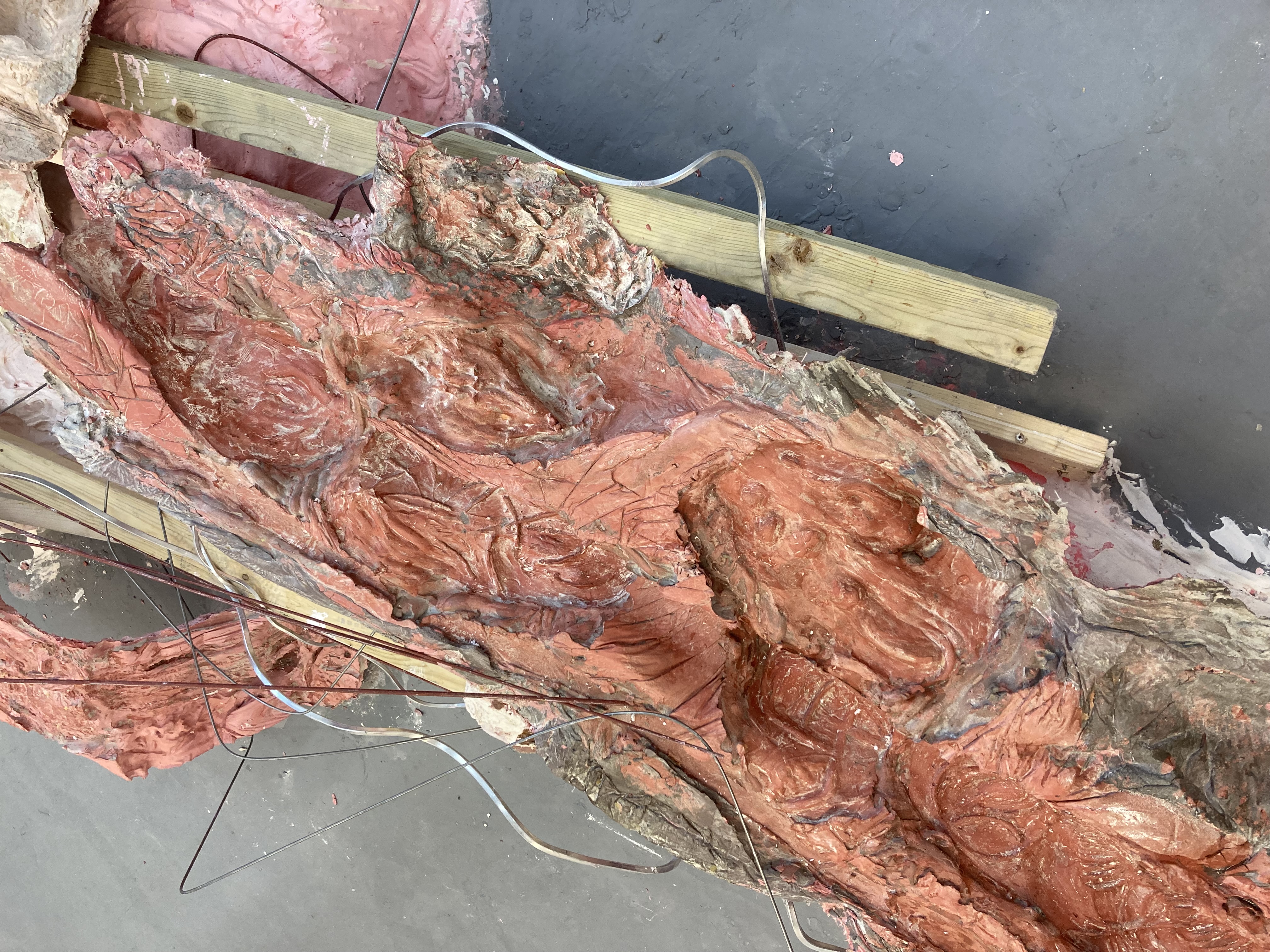 Four jesmonite casts with fibreglass matting on an armature bed of found wood, steel bar, thick aluminium coil, foam, plaster, jute, red oxide paint, pigments, fragments from other sculptures, rope, clay residue, silk, newspaper, and supple latex cast.

Slade MA/MFA degree show
Untitled, series of three
June 2022.
Etchings on fabriano paper, each 80 cm x 49.9 cm.